About The Artist
I work primarily with watercolors, pencils and oils. Art has always been my greatest love. Growing up , drawing and painting was how I found a calm balance in the busy city. Once moving to Spain, for the first time in my life, I was surrounded by open space. I'm fascinated by nature's eations and through watercolor I explore the organic patterns and intricate details impressed on everything from the earth. My paintings are a mix of the modern city I came from, and the natural land I live in now.
Read More About Me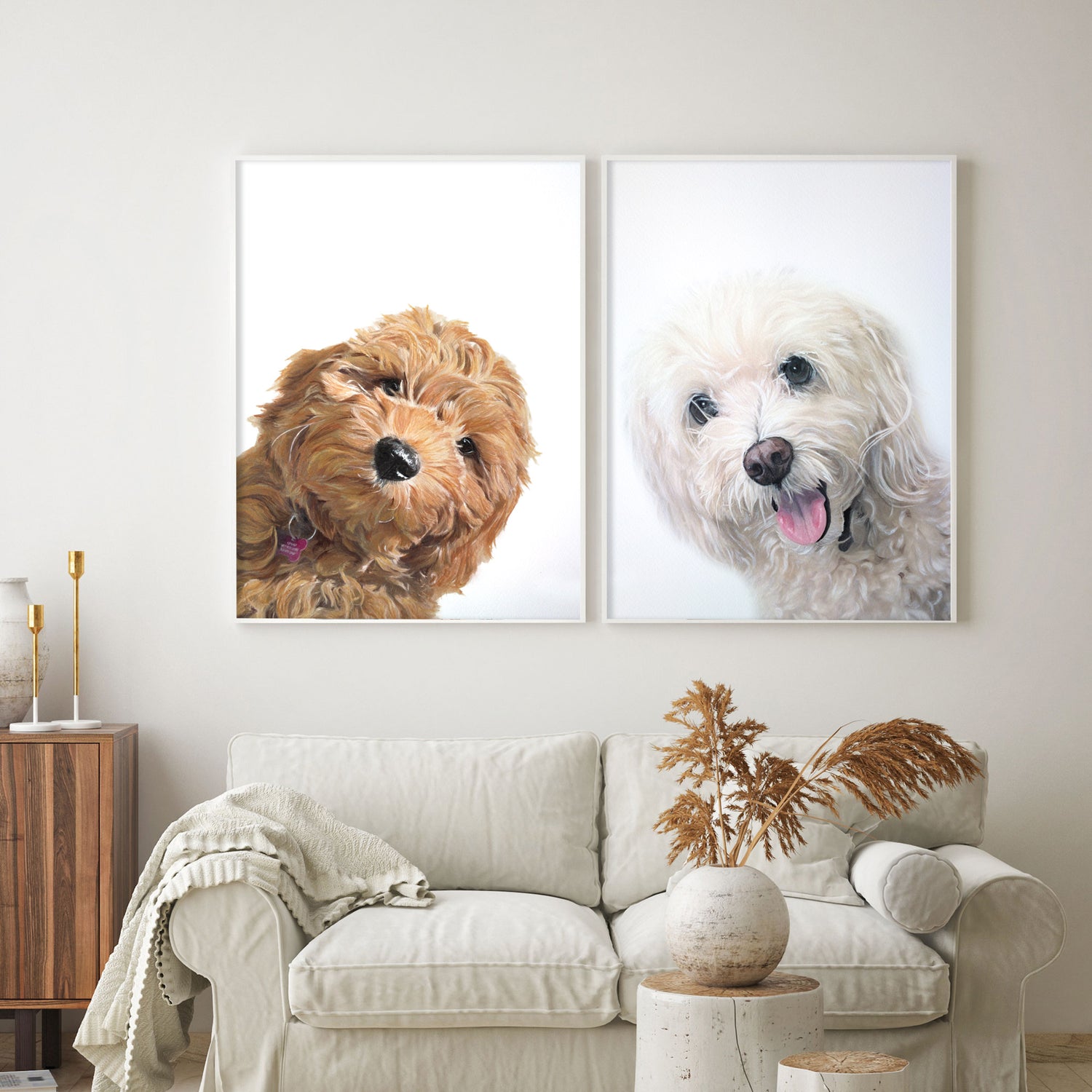 Custom Dog Portrait From Photo 100% Watercolor Hand Painting
100% Hand-painted artwork - painting portrait by Atina. With 15 years experience in portrait art. You will get a wonderful mixed technique portrait created by your photo, watercolor, guash, pencil, white ink and pastel.
Each portrait I produce is a one-of-a-kind portrait that my clients can treasure for many years to come. My portraits are mixed media technique and traditionally hand-drawn using the very best materials.
My source of inspiration was greater than ever, and I knew I had to follow my heart and leap into doing what I love full time.
Shop Portrait Now
It's Super Easy to order
Step 1: Pick a size

If you'd like to be able to easily move the portrait around, consider 8x10 size. If you have a lot of wall space to fill and want something unique, go for a larger size, like 16x20 or 20x24. 

Step 2: Submit photos

When you're ready to upload your photos, select the option "Upload a photo of your pet." I'll need at least one photo per pet, but if you have a few different ones that you like, feel free to send them all.

Step 3: Place your order

When you are done adding portraits to your cart, simply click "Check out" and finalize your order. As soon as your portrait is finished and completely dry I will send it with DHL Express.